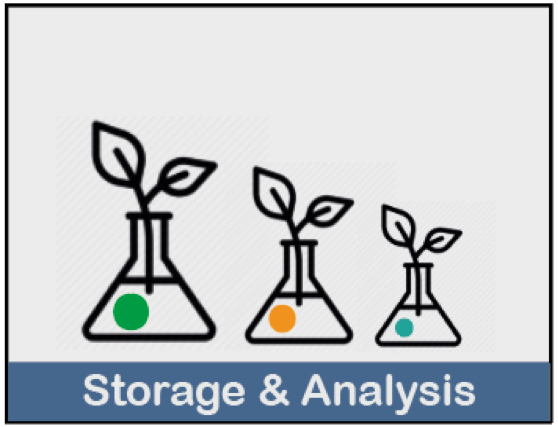 Provided at OPENSCREEN-GR by
Aristotle University of Thessaloniki

University of Ioannina
Analysis, Collection & Storage
(Analysis of synthetic compounds and natural products, Storage of collections of chemical compounds  & Organization of chemical collections)



System of Organized Storage and Management of Chemical Compounds - Aristotle University of Thessaloniki
The system of organized storage and management of chemical compounds is used to store collections of chemical compounds in specific vials at -20 ° C. Each vial stored in SAM HD is identified by a unique barcode. The system has large capacity receptacles for tubes / vials, with a total storage capacity of more than 35,000 samples.
Equipment
SAM HD
Characteristics
Τemperature and humidity control
Stores tubes / vials of different sizes (eg 0.5 ml, 1 ml) but also microplates and tube carriers (tube racks).
It has a built-in motorized selector of tubes / vials, with the possibility of random access to any tube / vial, carrier or microplate located inside it. Recovery takes less than 90 sec.
The operating software allows the preparation of selection tasks and the storage of the selected tubes / vials in carriers at maintenance temperature, so that the user can retrieve the carriers immediately (one carrier per minute).
Applications
Storage of collections of chemical compounds
Organization of chemical collections
Selection and preparation of a group of samples for further biological evaluation.
Pharmaceutical Industry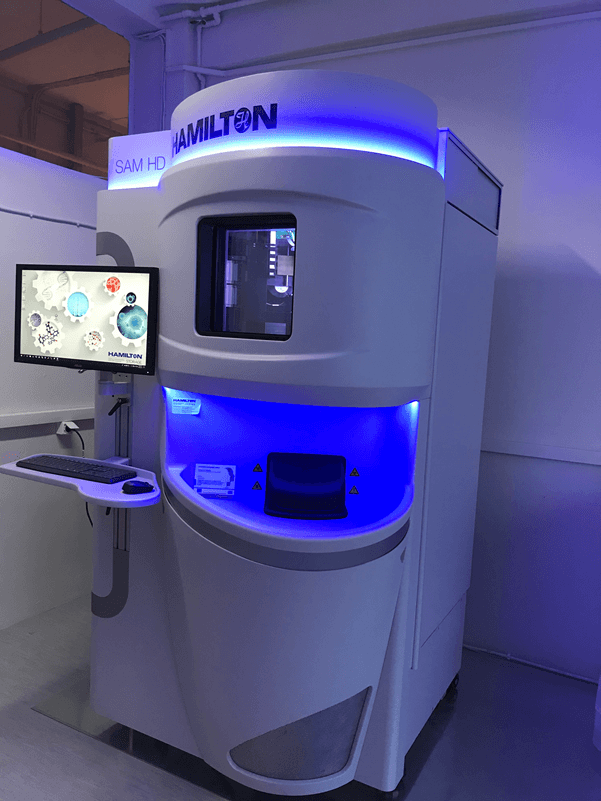 Freezer -20°C - University of Ioannina
Equipment
Miele FN28262EDT/CS
Characteristics
Vertical
No frost •
Dimensions: 175 x 55 x 60 cm3
Applications