Biomedical Research Foundation, Academy of Athens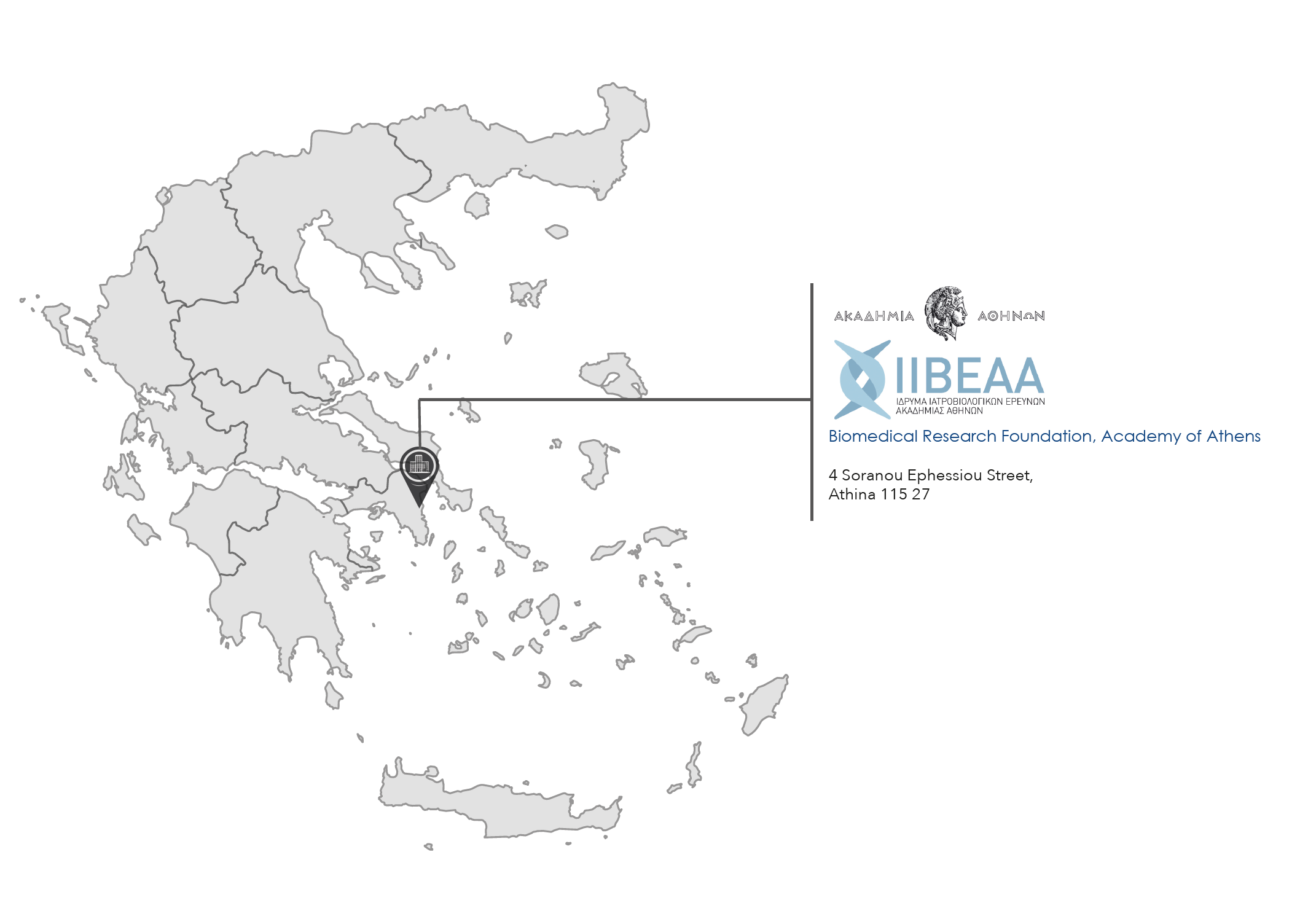 BIOMEDICAL RESEARCH FOUNDATION of THE ACADEMY OF ATHENS (BRFAA), combines basic with clinical research, offering the deal basis for the direct use of the results of basic biological research in medical research, ie the development of translational research. BRFAA is the only center in Greece and one of the first European Translation Research Centers.
 The role of BRFAA in OPENSCREEN-GR is to provide national access to:
• Metabolic stability studies and pharmacokinetic studies in preclinical models of bioactive compounds derived from the program (Dr. Konstantinos Tamvakopoulos, Tamvakopoulos lab)
• Assessment studies of the activity and toxicity of bioactive compounds using zebrafish models (Dr. Dimitris Beis, Beis Lab, www.zebrafish.gr)
• Computer-aided drug design and in silico studies (Dr. Zoe Kournia, Cournia Lab, www.drugdesign.gr).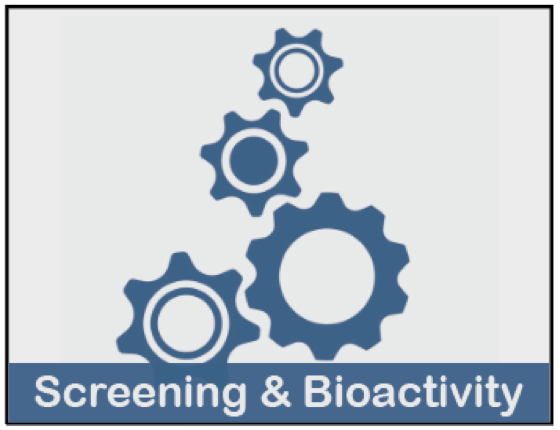 Mass Spectrophotometer
2 mass spectrometers coupled to high performance liquid chromatography (HPLC-MS)
Equipment
SCIEX API 4000
SCIEX QTrap 5500+
Characteristics
API 4000 QTRAP LC-MS / MS system fitted with a TurboIonSpray source and a hybrid triple quadrupole / linear ion trap mass spectrometer (Sciex) •
API 5500+ QTRAP LC-MS / MS system fitted with a hybrid triple quadrupole / linear ion trap mass spectrometer (Sciex)
Applications
Analyzes of bioequivalence samples.
Pharmacokinetics (PK) of drugs in pre-clinical stage and clinical stage.
Drug metabolism (in vivo and in vitro).
Quantification of biomarkers (eg peptides, polypeptides, hormones, lipid mediators) in various biological fluids and tissues.
Preclinical toxicity studies.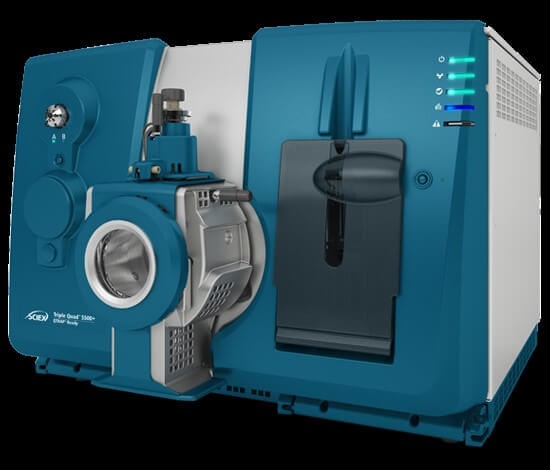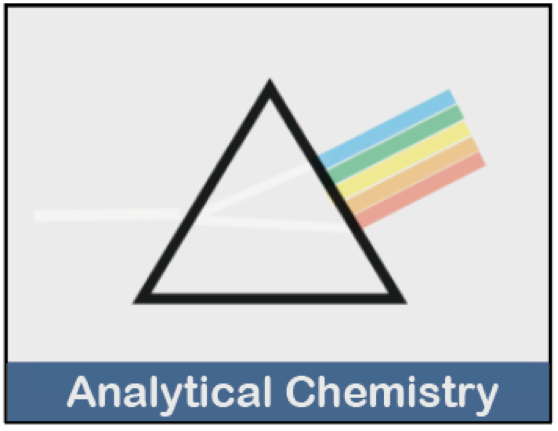 Ultraviolet Detector (HPLC-UV) Liquid Chromatography System
Equipment
Applications
Quantification of drug molecules in biological fluids
Analysis of pharmaceutical preparations
Other Equipment
Laminar flow cabinets for sample management, organic solvents and cell cultures •
Freezers (-80oC), refrigerators •
pH meter •
omputation techniquesound moleculesed for digitial weight scale
Centrifuges and exhaust devices •
In vitro techniques (eg microsomes) for the study of drug molecule stability and metabolite identification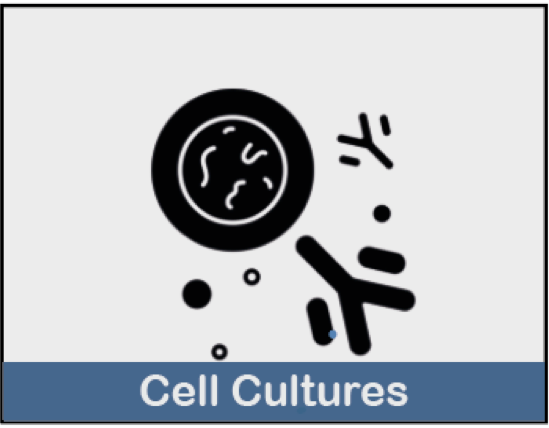 Cell Cultures
The Pharmacology laboratory is fully equiped for cell cultures for
Cancer cell cultures
Cytotoxicity studies of compound molecules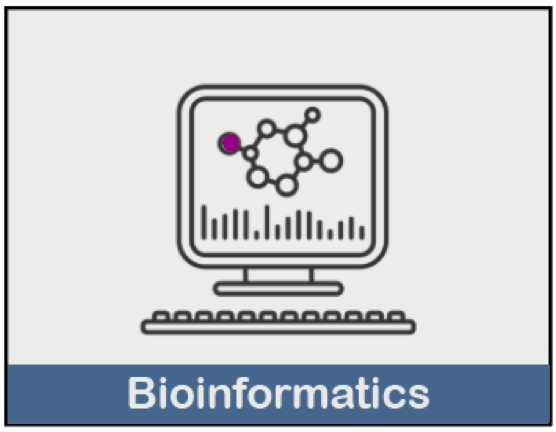 Drug Design and Molecular Modeling Lab
Drug Design and Molecular Modeling lab (Cournia lab) uses computational techniques to design new drug candidates. Specifically, techniques for computationally predicting the structure of a ligand-protein complex, for predicting the free binding energy of a drug candidate to a protein, de novo designing new drug candidates, exploring the dynamics of proteins that are pharmacological targets, properties of chemical molecules, and the construction of chemotherapeutic agents.
Applications:
Prediction of chemical properties / toxicity / metabolism of synthetic chemical molecules in chemotherapies.
Molecular modeling of therapeutic targets-proteins.
Computational prediction of the structure of the chemical molecule-therapeutic target (protein) complex.
Virtual evaluation of chemotherapies for therapeutic targets-proteins (structure-based drug design).
Manufacture of pharmacological models based on known active molecules.
Virtual evaluation of chemotherapies based on the structure of known active molecules (ligand-based drug design).
Design of small de novo molecules for targeted therapy. •
Optimization of the chemical molecule structure for better attachment to the therapeutic target.
Design of functional nanoparticles as transporters of small molecules-drugs for targeted therapy.
Workshops for molecular modeling and design of chemotherapies
Beis Laboratory
The Beis laboratory uses the zebrafish (Danio rerio), a small tropical fish, as an animal model to create experimental models of human disease. The zebrafish provides a wealth of benefits for Biomedical Research and in particular the ability to study signaling pathways at the organism level in vivo.
The team of the Pharmacology – Pharmacotechnology laboratory (Tamvakopoulos lab) consists of PhD and MSc level analysts. Head: Konstantinos Tamvakopoulos – Researcher A ' Center for Clinical, Experimental Surgery and Translation Research Head of Pharmacology Laboratory Institute of Biomedical Research, Academy of Athens,
The team of the Drug Design and Molecular Modeling laboratory (Cournia lab): Dr. Ioannis Andreadelis, Postdoctoral Fellow Dora Argyropoulou, PhD student Vassilis Georgilas, PhD student , Zoe Kournia – Researcher B ' Center for Clinical, Experimental Surgery and Translation Research Institute of Biomedical Research,
The Beis laboratory team: Adamantia Agalou (postdoctoral fellow) Royal Tsata (postdoctoral) , Dimitris Beis – Researcher B ' Center for Clinical, Experimental Surgery and Translation Research Institute of Biomedical Research,
Location : Academy of Athens, 4 Soranou Ephesiou, 115 27
Telephone : 
+30 210 6597475/84 (Pharmacology Laboratory Institute of Biomedical Research),
+30 210 6597195 (Drug Design and Molecular Modeling Laboratory),
+30 210 6597197 (Beis Laboratory)
+30 210 6597000 (Biomedical Research Foundation Academy of Athens)
Email :
Visit website